DO NOT TRUST MODERN DAY BLACK LEADERS
Social Commentary
While researching for this blog I found two articles of interest I thought I would share that add motive to my theory.  I do research before I write not to disprove or prove my theories but so I can debunk other peoples. What I write below is what the so called "black leaders" should have been teaching us for decades, it is what should have been fed to us through the decades and not the rhetoric that has failed to uplift but kept us in the dark.
This is logic before white people i.e. British, Spanish, Portuguese arrived in Africa there was no such thing as black people. Europeans saw us in Africa and labeled us as nigger, negro appropriated from the Latin word meaning black that was originally stolen the word from the ancient Eritrean word Negus.
Knowing what we know about these sadistic bastards it's no surprise that these whites turn our word that meant lord of the sea around to demean and ridicule while they had us in chains in the bottom of a boat on the sea surrounded by feces vomit blood semen and urine to taunt us by calling us a NIGGUS or Niggers. History shows that whites have calculatedly taken what we hold most sacred and revered and use it for their perverted means
The question is why do our so called black leaders not only ignore but support the label black put on us by white people. During and for a period of time after the white funded civil rights movement we were commonly labeled colored and the label black a bit like the term nigga today was strangely on reflection appropriated by those with more militant ideology like the Black Panther Party. The term colored was widely used and accepted in the UK and the USA. I don't know what happened to bring about the change but one day we were colored the next we were black and colored was deemed politically incorrect and black was the new go to word. I don't know maybe white people were tired of us claiming that they were in-fact colored due to when they're cold they turn blue when they are hot they turn red and when they are ill they turn green.  From they came to Africa they labeled us black as I have already shown they took the Latin for black and used it to label us and after centuries of use we are now world wide recognized as niggers.
Them labeling us black is worst now than when they captured us from Africa because now we accept, promote embrace it we talk about black power and black beauty we go on white social media and flood it with black issues and talk about the evil white man. The reason why white people allow you on their social media talking how they are so evil is because the white people don't fear your black power because the white people that own these social media companies are very aware that black power is a myth how can you claim empowerment when willingly choosing a label that was given to you by a people that for four hundred years did the unthinkable without a second thought.
White supremacists do not fear black power when you have a generation of so called black scholars who talk about black history over looking the fact that black history started when white people labeled us black before then it Yoruba history Igbo history Tigrinya history I can guarantee that not one African tribe referred to themselves as black and there were 1000s.
They used to call you negro you took offense at that so they translated it to English and now your happy. If you, for example, go to an English speaking French person and call him a Grenuoile Sale and then to that same person you called him the English translation which is Dirty Frog he is going to take offense on both incidents he is not going to take less or no offense because you changed the language. Frog is a derogatory term for French people just like black and nigger are derogatory terms for us. That's all white people did is change the translation while in fact the meaning now in modern times is worst considering what they have and continued to put us through.
They labeled us black as opposed to brown which we are due to the many negative man made preconceptions surrounding the word black like black represents evil, black is the enemy of white.       They used the bible the story of the Hamitic myth along with peoples ignorance and prejudice to justify why we as black people deserve to be in servitude millions of white people accepted this story just as they still believe today we are less than them and white people still perpetuate today that black is the enemy of white.
Its time we stop taking the lead from our self appointed leaders or should I say main stream media appointed leaders from Dick Gregory to Tyriq Naseed to Martin Luther King they have an agenda and they are all flesh and blood which means they can be corrupted and so far none of them have done a good job we have gone from nigger to black from whips and chains to chains (Jewellery) and whips (cars)  from the plantation to the jail a study showed that there are more of us in jail than were in slavery.
---
All Black Leaders are Freemasons
Written by Henry Makow original article can be found on henryMakow.com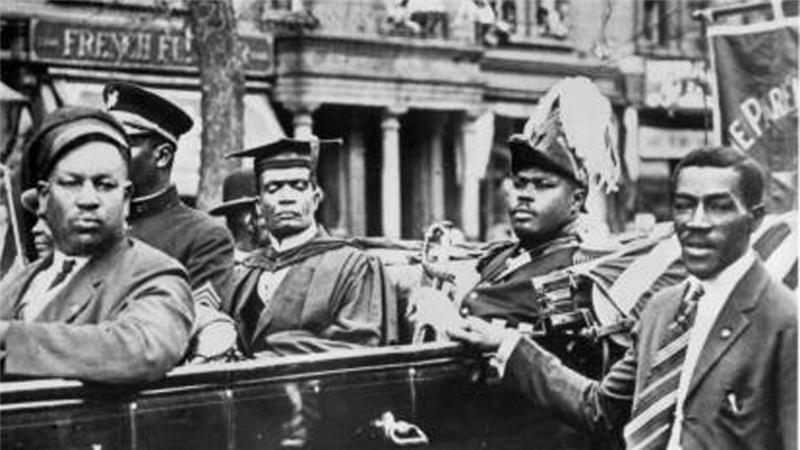 (Second right, Marcus Garvey, Jamaican Pan African Leader.) 
Marcus Mosiah Garvey, Jr., was a staunch proponent of the Black Nationalism and Pan-Africanism movements. He founded the Universal Negro Improvement Association and African Communities League (UNIA-ACL).
Like Rastafarians and Nation of Islam, these movements are Masonic fronts.
Masonic control of Black Power movements suggests Freemasonry is part of the mechanism of colonialism.
The way to control the opposition is to lead it. We are colonized in the same way.
by CR
(henrymakow.com) 
Reading an article about Jamaican Black Nationalist leader Marcus Garvey, (1887-1940) I noticed something odd about the picture (above.) The men riding in the car with him are wearing mortarboard hats. It didn't appear to be a graduation ceremony, so what was really going on?  I discovered that Garvey and basically ALL leaders in the black power/civil rights movement are Masons.  That weird hat that Garvey often wore was actually Masonic regalia.
According to this article in a Masonic Journal: 
"During the final four years of his life, Garvey turned even more emphatically toward the Masonic ideal based on secret knowledge. With the defeat of Ethiopia in the Italo-Ethiopian War of 1935…. Garvey revised dramatically his previous estimates of what political movements alone could be expected to accomplish. Thus, he viewed as problematic the absence of "masonry in his [the Negro's] political ideals," noting that "there is nothing secret in what he is aiming at for his own hope of preservation." Garvey was alluding to the evolution of the fraternal idea from its earlier craft stage into a potent political vehicle, one based on the organization of secret revolutionary brotherhoods.
From the start, the UNIA shared numerous features with fraternal benevolent orders. The UNIA's governing Constitution and Book of Laws held the same status and function as Freemasonry's Book of Constitutions and Book of the Law. The UNIA's titular "potentate" was clearly analogous to the "imperial potentate" of the Ancient Egyptian Arabic Order of the Nobles of the Mystic Shrine, or black Shriners. The High Executive Council of the UNIA and ACL reflected the Imperial Council of the black Shriners and the Supreme Council of Freemasonry in general. The elaborate and resplendent public displays by the UNIA, particularly during its annual conventions, drew upon the example of the black Shriners and other fraternal groups …. Other features shared with fraternal orders included solemn oaths and binding pledges, special degrees of chivalry (such as the Cross of African Redemption, Knight of the Sublime Order of the Nile, and Knight of the Order of Ethiopia)
To quote a paper titled The Craft and The Crescent, written by Michael R. Scheiderer, a former "District Education Officer" of Mechanicsburg Lodge No. 113: "Marcus Garvey was a member of Prince Hall Freemasonry.  Mary Lefkowitz states:    "To a large extent, the UNIA was organized along Masonic lines: it had a significant benevolent function:  It had a constitution based on the Masons'; it also had a "potentate," an potentate's helmet closely resembled the ceremonial hat worn by Masons in special parades.  Marcus Garvey in a similar uniform to that of a Knights Templar of the Masonic order.  Many African-American Freemasons at the time believed that Freemasonry actually started in the advanced civilization of ancient Egypt.  This helped African-Americans identify with Freemasonry as it was thought to be based on ceremonies in ancient Africa."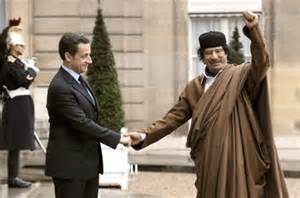 I did a little more research and found that basically all world leaders are Masons, or members of affiliated organizations, and whether they are perceived as part of the global elite is irrelevant. Gaddafi was a Mason. EvenHaile Selassie was a Mason and a Knight of the Order of the Garter, "Britain's most exclusive order of chivalry".  Now I know why Ethiopia was never colonized, it didn't need to be.
Whether these men's deaths and executions are real or simply theatrical performances is questionable.  Where is Hitler?  Did they really kill Bin Laden?  Haile Selassie disappeared, some bones were found buried near his palace but never positively identified.  Rastafarians (who were started by Joseph Hibbert, a Mason) believe that Selassie is not dead.  It's possible that they really were killed for not cooperating with their masters, but I would not discount the possibility of their deaths being faked to perpetuate the illusion of resistance to the powers that be.
Two of the most well known African-American black leaders, Al Sharpton and Jesse Jackson are Masons as well.  Malcolm X seems to be one of the few who realized that the movement was driven by corruption and racism, butAlex Haley, the author of his biography, is also a Nason.
It's not just black America that is completely subverted. Consider this quote from a Jamaica Gleaner article:
"With over 5,000 members enrolled to the fraternity, the Freemasons present at the Gleaner's forum said that their membership included nearly all the 'upstanding' men in leadership positions in medicine, the judiciary, the police force and even parliament. They stressed the importance of unity, humility and charity among lodge members, as the brotherhood reaches across continents, racial and religious barriers." (emphasis mine)
Jamaican DJ Bounty Killer, who at one time was referred to as the "Poor Peoples' Governor" for his songs speaking out against political corruption and supporting the poor, declared in a song titled "Lodge" that "fi me gun no join lodge and it no join church" (my gun will not join the lodge and it will not join church).  Considering that he started going to church and may soon become a gospel artist, I wouldn't be surprised if he joined a lodge as well.
Haitian national hero and revolutionary leader Toussaint L'ouverture was also a member:
"Although a former slave, he had owned slaves himself. Although he led a great slave revolt, he was desperate to trade export crops for defense supplies and so imposed a militarized forced labor system that was slavery in all but name. He was simultaneously a devout Catholic, a Freemason and a secret practitioner of voodoo. And although the monarchs of Europe regarded him with unalloyed horror, he in effect turned himself into one of them by fashioning a constitution making himself his country's dictator for life, with the right to name his successor."
Is it any wonder that black power, black nationalism, and civil rights have resulted in very little progress for the majority?  Unless you consider a half-Jewish Kenyan named Obama being elected as American president!
 First Comment from Dan:
Yes, many black leaders are Freemasons.  But the notion that VIP Masons never bump each other off shows a lack of understanding of the Luciferian logic required of initiates of the upper degrees.
The lower degrees of the Blue Lodge are merely told Masonry is a family of brothers all over the world who look out for each other.  In fact that's the draw for the typical entered apprentice.  They've heard the Masons are a kind of "affirmative action" club in which the rich and powerful members show favoritism to other Masons in business – even in the courts.
The lower three initiations are designed to discover your hopes and fears, secrets and weaknesses.  Most people are content to have an easy life, and they go no further.  It's the ambitious ones that obsess on big things that attract mentors who show them a taste of 'the good life', but then they learn nobody gets "in" without sacrifice.  We're talking Luciferian thinking – they have to offer someone or something they love for sacrifice.   Nobody gets to be a 'world leader' that hasn't proven their firm belief in the Satanic doctrine, "never love a thing unless you can bear to watch it die".  Everyone of them have given up loved ones, or comrades – often it will be a son or daughter, or parent, or wife, just to get in.  You can see it happening in the celebrity pages all the time.    At first they don't make you pull the trigger; it's just choosing the sacrificial victim and letting it happen.  That's how they advance.  That's not the end of it though.  To stay in the game and advance – you have to give more.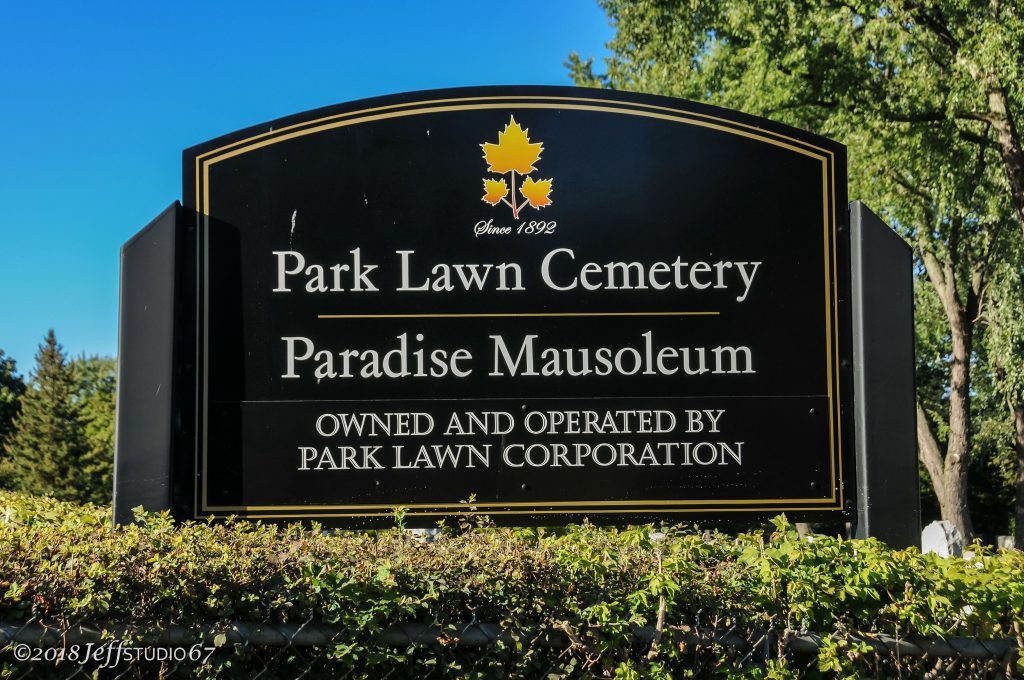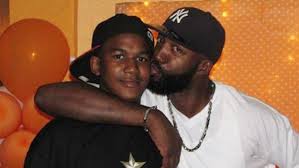 When you know how Luciferian thinking works, you'll be able to catch it right away in the psyops they give us.  Almost all these people in these psy ops are members of one cult or another.   Take for example the father of Trayvon Martin.  Trayvon was the posthumous poster boy of the event that kicked off the 'race war' psyop of one news story after another featuring black youth being shot by whites or cops.
Now most people can't believe anybody could be so cold, but Trayvon's parents had a major boost in money and fame – all those appearances and interviews on prime time TV shows.  They were paid for all of that, paid a lot.
Not only that, but for initiates in the secret levels of the lodge Travon's dad will be treated with great honor and respect for making the supreme sacrifice.

Dan clarifies:
He wasn't responsible for it.    However, the death of his son was the key feature of a major media circus that dominated 2012.
I don't know how these 'black kid' shootings have been presented on CBC but American TV the Trayvon Williams thing and Zimmerman trial was mentioned on the hour, day and night.   Since then there's been one case after another given the same media treatment.
Media has been fueling a 'race war' psychological operation on the public since 2012. It all started with this case.    A case that's going to be used for a year long show trial and media circus can't simply be picked at random.  They need to use people they know they can control, people who will cooperate.  They use families that are indoctrinated members of one or another mind cults that permeate the world today.
All Martin had to do was go along with it, and play the part the way he was told.
A master mason has actually put up a blog to say that Martin's not a 'real' Mason.
"Trayvon's Dad is barely Masonic at all. He's a Clandestine Mason. He's a District Grand Master for the Grand Lodge of the irregular, scammy, and clandestine "International Free and Accepted Modern Masons". What does this mean to you, the outsider? It means Masonry is a system of morality veiled in allegory and illustrated by symbols, done in ritual form. Now if someone decided to make up their own ritual, it's not Masonry anymore. If you and your buddy decided to go out back and make up your own ritual, you couldn't call yourself Masons because it isn't the Masonic ritual. Your made up dance isn't the Macarena unless the hand movements are the same."
Sounds like confirmation that Martin is a Mason to me…
THE BLACK 'SKULL AND BONES' – The "Boule"
December 18, 2009
-Senator Barack Obama, Archousai, Lisa Grain and Archon David Grain (Sarasota, Florida's Gamma Xi Boulé)
By Lesley Terry
(for Henrymakow.com)
In 1904, the first African -American Greek Secret Society was formed in Philadelphia, by Dr. Henry Minton and five of his colleagues.  The Boule, (an acronym for Sigma Pi Phi) and pronounced "boo-lay"), was formed to bring together a select group of educated Black men and women.
Fashioned after Yale's Skull and Bones, the Boule historically takes pride in having provided leadership and service to Black Americans during the Great Depression, World Wars I and II, and the Civil Rights Movement.
What could the Boule offer America's Blacks in the early 20th century?  Joining the exclusive secret society offered advancement and perks to select Blacks in return for loyalty to its objectives.
The upper tenth of Blacks started to live the good life as Boule members, while the majority of ordinary Blacks were disenfranchised.  But what were the Boule's objectives?
REMAKING OF THE HOUSE NEGRO
The Boule recruits top Blacks in American Society into its ranks.  Today, 5000+ Archons, (male Boule members) and their wives, (Archousais), with 112 chapters, make up the wealthiest group of Black men and women on the planet. "Archon" means "demon" – the kind that like to keep hidden.
But to who does the Boule really serve?  The Satanic (mostly white) global elite!  As long as the Black member conforms to the rules, the riches will be in abundance; if not, down comes the hatchet.  Blackmail is part of the deal.   This Masonic secret society has a pyramid style like all the rest.  The lower ranks are kept from knowing what the upper ranks are doing.
The early 20th century was a period of reconstruction.  Marcus Garvey's "Back to Africa" Movement was in full swing. Garvey represented genuine Black leadership.  W.E.B. Dubois, founding member of the NYC chapter of the Boule said, "The Boule was created to keep the black professional away from Marcus Garvey".
The remaking of the House Negro was necessary to institute a group of Blacks who had a vested interest in protecting the Elite White System.   It was about selling out brothers and sisters for power and money. The majority of Black lawyers, doctors, engineers and accountants were members of this secret club.
PREDATORY INTENTIONS
According to Bobby Hemmitt, underground Metaphysician and Occultist lecturer, "This Black elite society based on Skull and Bones (Yale) was chosen by the U.S. Government (Illuminati) to run Black neighborhoods."  See here: http://www.youtube.com/watch?v=PA6jmaoG7V8
Conspiracy Theorist and Futurologist Steve Cokely, had this to say: "Anywhere there are prominent professional Blacks, chances are they're in the Boule".  Martin Luther King and Jesse Jackson are reported to have been Boule members, among many other high profile, successful and moneyed Blacks such as Barack Obama, Bill Cosby, Al Sharpton and Thurgood Marshall.  See this:
http://www.youtube.com/watch?v=ey7gDJfRICA
The members of the Boule pose as Freedom Fighters or Civil Rights Activists on the surface.  In truth, the elite members are operating for personal gain.  The Boule works in concert with their masters in maintaining the grip of Illuminati supremacy on their people.
ADVISERS TO THE KING
The Boule is another arm of the nefarious secret societies that recruit, indoctrinate and cull for the dark forces.  Therein are perks galore, power and notoriety all lying in wait for the easily compromised soul.
In the Greek system, the Boule was the Lower House of Parliament.  Charged with organizing the affairs of the city for the King.  Let that sink in.
This is an ancient story.  The New World Order is The Old World Order.  The elite Blacks of the Boule are culling and controlling their own for a slice of the elite white man's pie.
COMPROMISING SITUATIONS
Like other secret societies, the Boule encourages homosexual trysts as initiation practices.  This must be done to join the ranks.  Bobby Hemmit says, "Any kind of top-notch Negro gets together and they f*ck each other."
These perversions are then cataloged and stored on record.  Later, if needed, these abuses may be used as bargaining tools in the ULTIMATE GAME.  What is the Ultimate Game?  Capturing human souls.
The enemy may appear to have a white face but it goes much deeper than that.  This is a force cloaked within many facades, personas, fictions and governing powers.  See here: http://masonfitup.blogspot.com/2009/12/masonic-initiation.html.
CONCLUSION: 
We, the people, have been handed cultural, political and religious belief systems used to great advantage by these generational Satanists and lying collectives.
These elite systems promote dissension, division, hatred, bigotry and war.  According to the ruling powers, people are objects that need to be controlled.  Therefore, we have men and women in high places that are soulless and beyond the reach of normal reasoning processes.
We have an ancient enemy with a large collection of demonic assistants.  The evil elite has had a good run.  Though they may be certain skin colors, certain nationalities and creeds, they are apart from you and me.  They have long ago abdicated any and all connections to a shared humanity.